Since 2012, EU member countries and their partner countries have been celebrating European Cooperation Day in September. It has become a good tradition to carry out thematic events to praise achievements and possibilities of cross-border and interregional cooperation. This year is a special one – the Interreg community celebrates 30 years of Interreg and cooperation encouraging regions and countries to tackle challenges they can solve only by working together.
We celebrated with online coffee-hours #ecday2020
In total of ca. 80 project representatives and Programme's stakeholders gathered together online with MA and BO personnel on 24 and 25 September, to review changes and challenges that Covid-19 pandemic restrictions have put to our common working environment.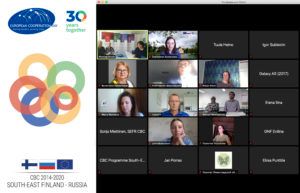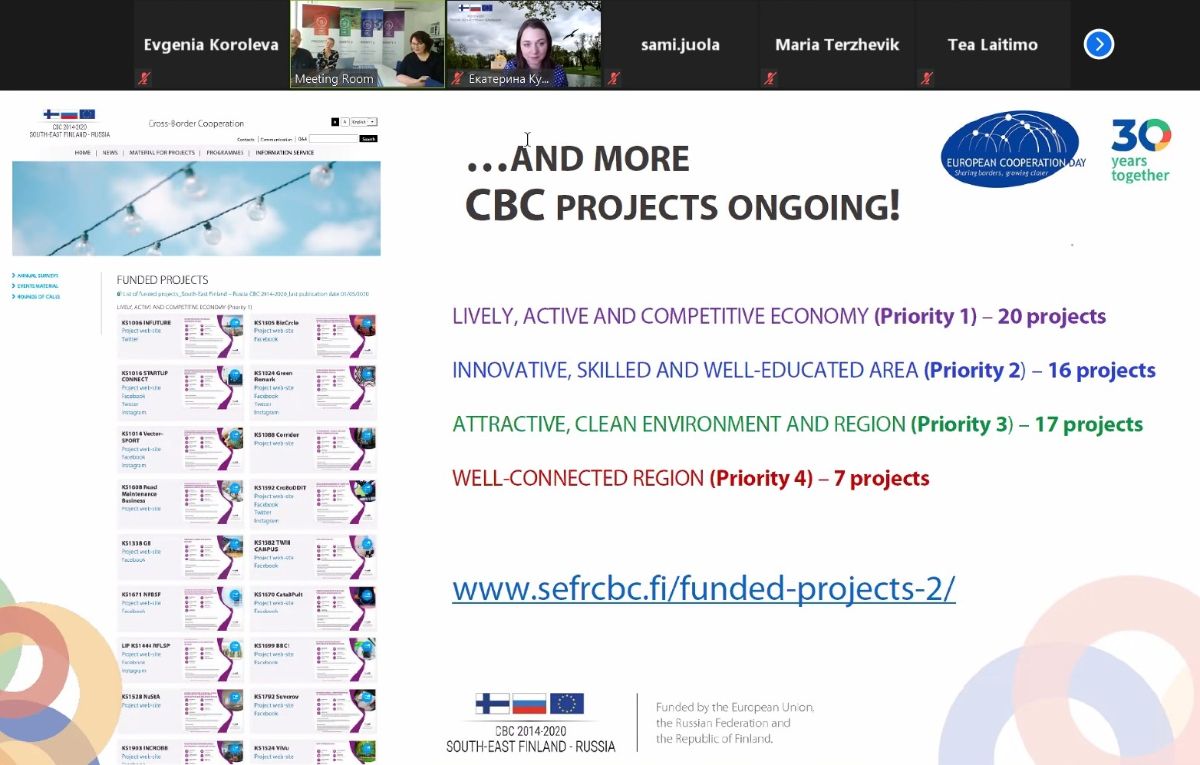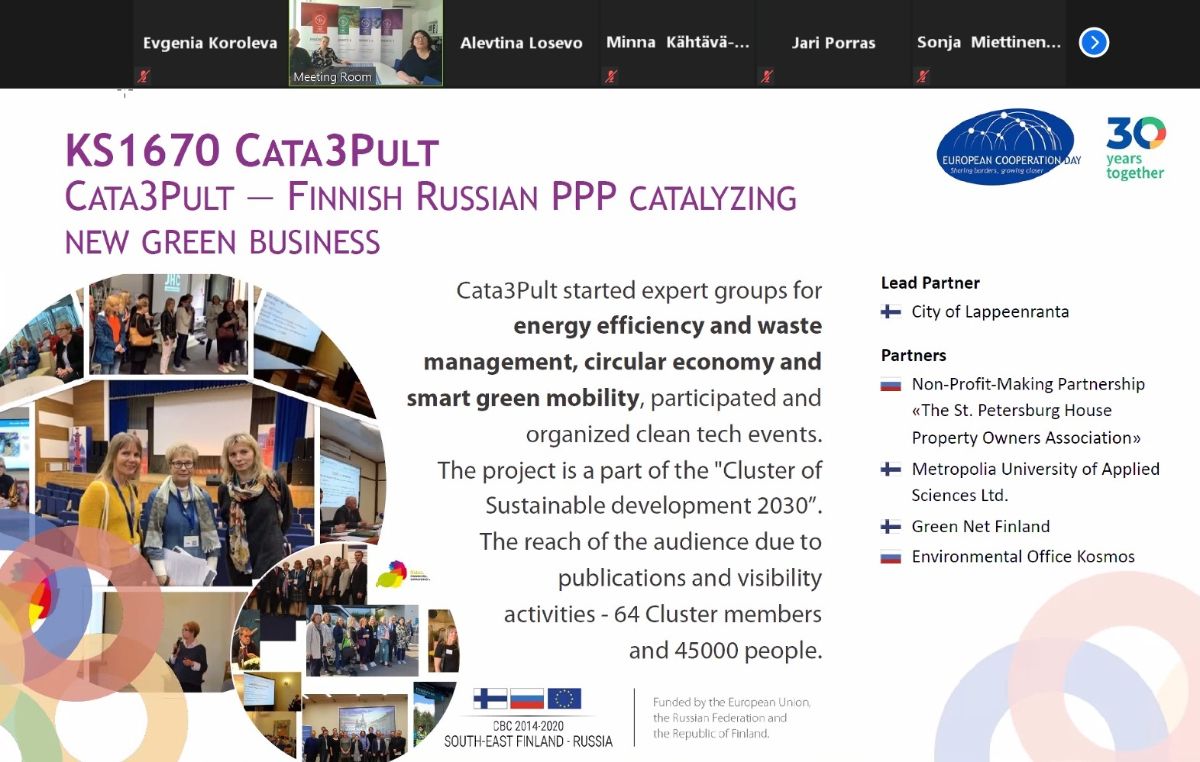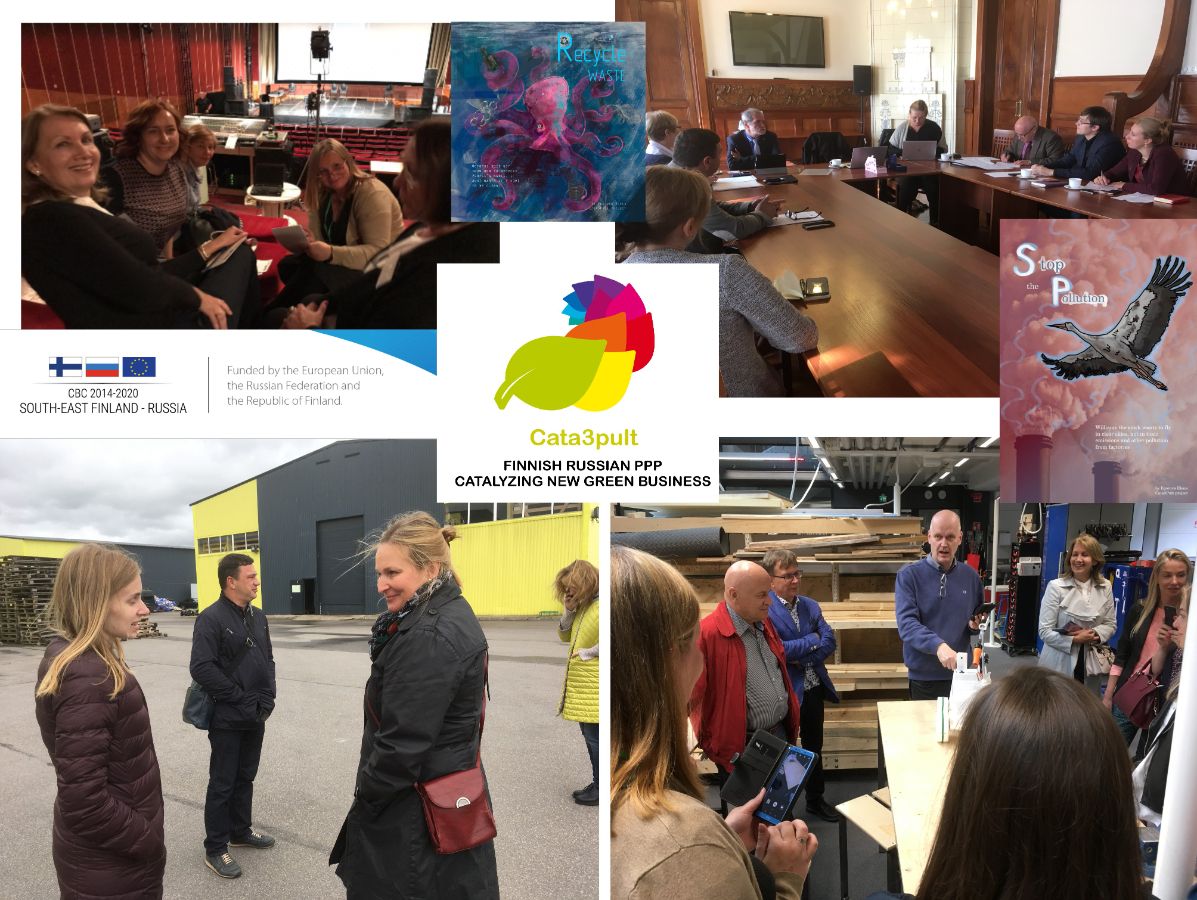 KS1670 CATA3PULT
CATA3PULT — FINNISH RUSSIAN PPP CATALYZING NEW GREEN BUSINESS
Lead Partner: City of Lappeenranta
Partners: Non-Profit-Making Partnership ≪The St. Petersburg House Property Owners Association≫, Metropolia University of Applied, Sciences Ltd. Green Net Finland, Environmental Office Kosmos.
Cata3Pult started expert groups for energy efficiency and waste management, circular economy and
smart green mobility, participated and organized clean tech events. The project is a part of the "Cluster of Sustainable development 2030". The reach of the audience due to publications and visibility activities - 64 Cluster members and 45000 people.