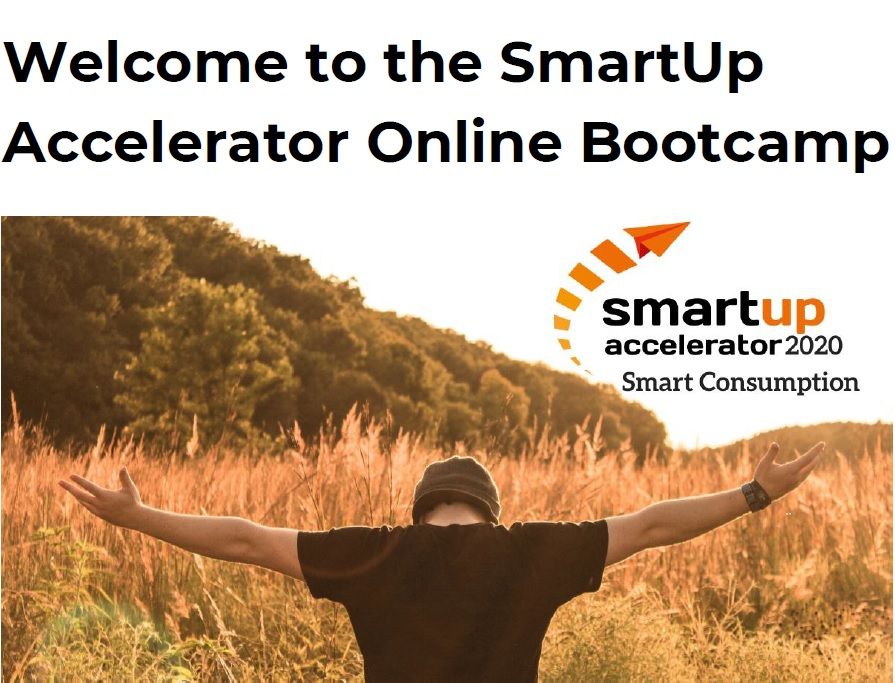 International Bootcamp was held online on March 24-25, 2020. The purpose of the International Bootcamp.
The purpose of the International Bootcamp.
The overall goal is to gradually launch startups from the green mobility sector to their target markets in the countries of the Baltic Sea region, thereby contributing to the development of green transport infrastructure in each individual country and in the complete region. The Bootcamp program helps startups determine the target market for their product, provide participants with marketing and strategic tools for the most successful entry into the selected market of one of the countries of the Baltic Sea region, and together with experts to develop concrete steps for the near and distant future to organize work as efficiently as possible.
The objectives of the Online International Bootcamp are:
Introduce startups to the support network of partners

Make sense of the current situation in light of COVID-19

Clarify current goals (e.g., related to market entry) and identifying action points, uncertainties and where help is needed

To study the market potential of 7 countries of the Baltic Sea region for startups in the field of "smart consumption"

Choose a targeting market, understand the market demand as much as possible and fit the product for a specific market

Get the opportunity to reach potential investors, customers, test-beds and other significant networks or infrastructure associations in the selected market through the partner's network

Exchange of experience in a specific market with other start-ups from the smart consuption sector, who are at a similar level of development of their own project and understand the problems, issues and needs of fellow startups

Develop a roadmap for the selected target market, which, after its compilation, will become a step-by-step guide for each startup to enter the market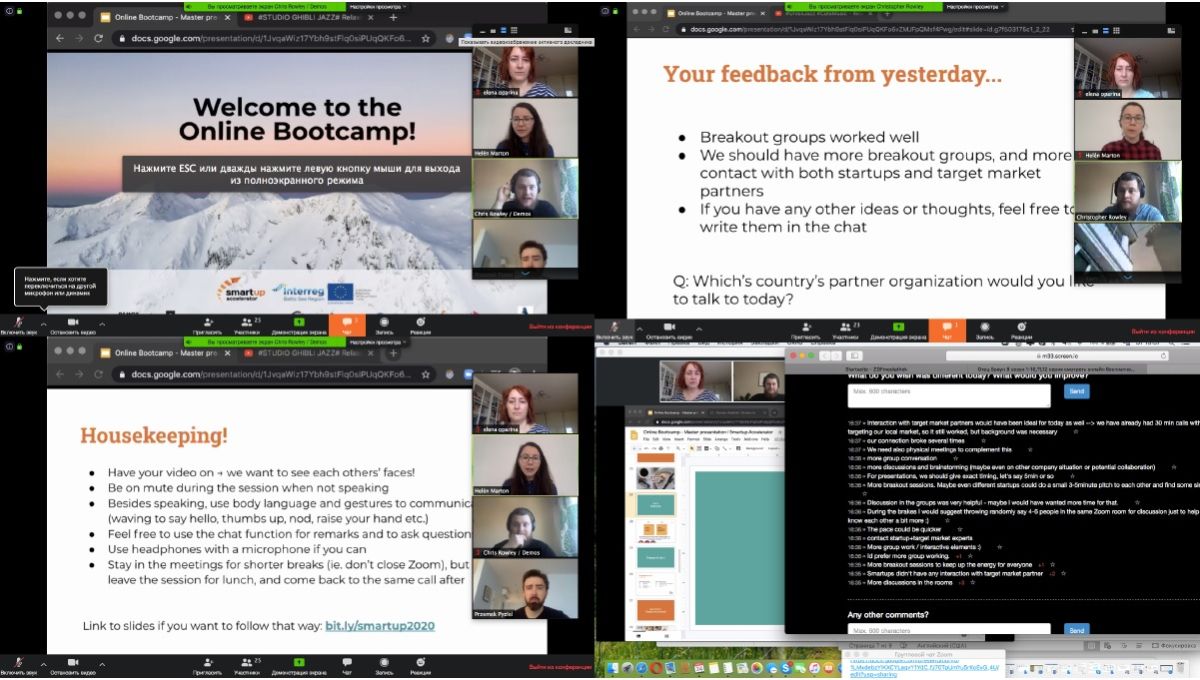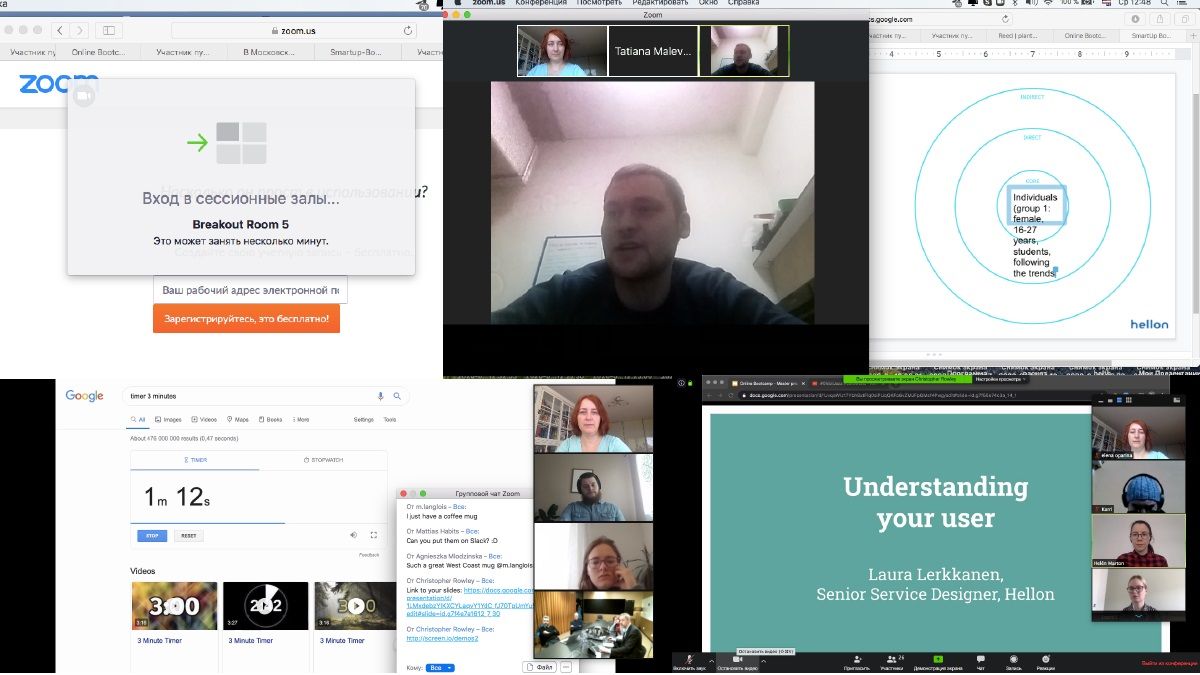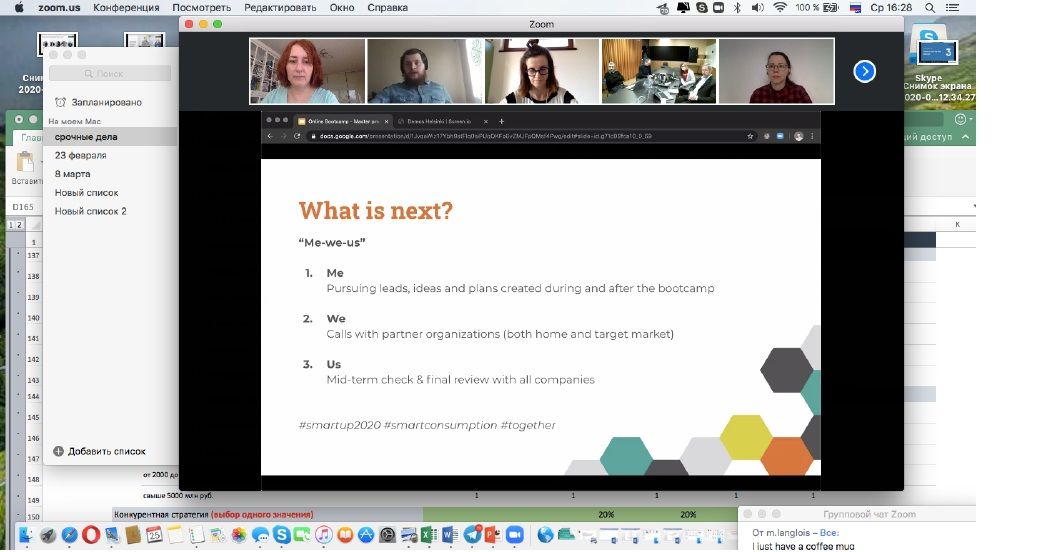 International Bootcamp is very consistently and methodically thought out to ensure that startups in 7 countries of the Baltic Sea Region receive the most useful information in a short time and realize their plans for entering a specific country's market by discussing their realism with experts.
Startup to ask important questions, often concerning important details and their specific product, their promotion features, and to adjust the roadmap taking into account the characteristics of each individual market.

The Russian startup Nyam Cup took an active part in the online event, reasonably chose the target markets - the Estonian market and the Finnish market, drew up a portrait of a potential client, having consulted with experts and colleagues, drew up a roadmap for the product's output – eatable cups for hot and cold drinks - to the market of the Baltic Sea region.
As our Russian startup Nyam Cup is actively preparing for the automation of its production and further export of products to the countries of the Baltic Sea Region, the valuable experience of members of the St. Petersburg Clean Technology Cluster for the urban environment will be useful to startup
REPORT on participation of Elena Oparina expert in International Bootcamp